Discover our offers and book
Hotel Ca' Doge Venice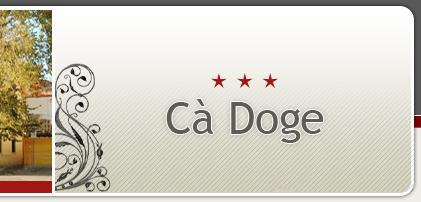 Home > Hotel
You will find Ca'Doge in Piazzale Roma, in the heart of Venice where the roads end and the waterways begin. You may startout by car but you will continue by boat- here is where the Pullman arrives and the water-bus departs- this is where the calli and canals of Venice start...

Cà Doge has been beautifully restored and totally soundproofed,
it manages to combine an intimate and friendly atmosphere with a high standard of furnishing and service.
Every room offers FREE ADSL Internet connection and a safe for your laptop computer.

Ca' Doge is perfectly positioned, situated in Piazzale Roma (the Venetian auto-terminal), with its own private CCTV-monitored car park, it's the ideal solution for those who would like to combine the fascination and prestige of a hotel in Venice without making any of the sacrifices of convenience that this city imposes.
Give us your Feedback
Ca' Doge, Piazzale Roma, 467 - Santa Croce - Venice